The ship
In English a Ship is a "She". Please remember to call her a "ship" and not a "boat"!
The ship is a very important point. This will be your home away from home for a few days or even weeks. At the same time, this is the tool that brings you to remote places like the polar regions, so you will need to consider two aspects when choosing a ship: what kind of comfort do you want, and how much do you want to be able to benefit from a good outdoor experience? In some rare cases, you can have very good level of service and, at the same time, you can maximize your time outside, but you will need to pay the price! Standards of services are rising everywhere, and you would be surprised to realize that the ships navigating the Arctic and Antarctic are nowadays extremely comfortable!
From my perspective, it is obvious that a small ship will provide a better outdoor experience: it is faster to get on and off of the ship; you are on land with a very small group; it is quieter... As I always say, the smaller the ship, the better the trip! However, if the ship is too small, you are going to roll much more than with a larger one, and I know that no one likes motion sickness... Also, on smaller ships, like sailing boats, it is more difficult to get the same quality of service as on a bigger one, unless the price rises tremendously.
If you prioritize the level of comfort, you might be more comfortable on a bigger vessel with more luxury, but the experience may be less expedition oriented, with less time outdoors. Finally, some vessels are specifically designed to operate in these waters, and the way of operating the vessel determines the amount of time you need to setup an excursion, and in turn, determines what you can achieve with that vessel. Some ships excel at it, and others not really...
The speed, the ice class and the design for operations are the three technical factors that give you the means to achieve tremendous goals (or not!). Small yachts are the most flexible of all, but they sail at roughly 8 knots. Much larger vessels can reach 16 or 17 knots but can't offer you as much flexibility... The ice-class is also extremely important. Please ask your tour operator or travel agent what the ice class is of the vessel you are interested in. The ice-class classification is: 1A Super means "extreme ice conditions, thickness up to 1m thick"; 1A means "difficult ice conditions up to 0,8m thick"; 1B "medium ice conditions up to 0,6m thick"; 1C "light ice conditions up to 0,4m thick" and 1D "very light ice conditions".
Please understand that the stronger the ship's hull is, the better. My advice is to avoid ships with 1D ice class, as you will be away from ice, which is a pity in the polar regions! Of course, the stronger the better. 1C can offer already a very good experience, 1B is stronger and she can find her way through drifting ice belts, 1A is very strong and 1A Super is a beast! Nowadays, some of the newest ships are built with the shape and strength of an icebreaker. The new polar regulations refer to the strength of the hull with a "polar class" classification from PC1 (stronger) to PC7 (weaker).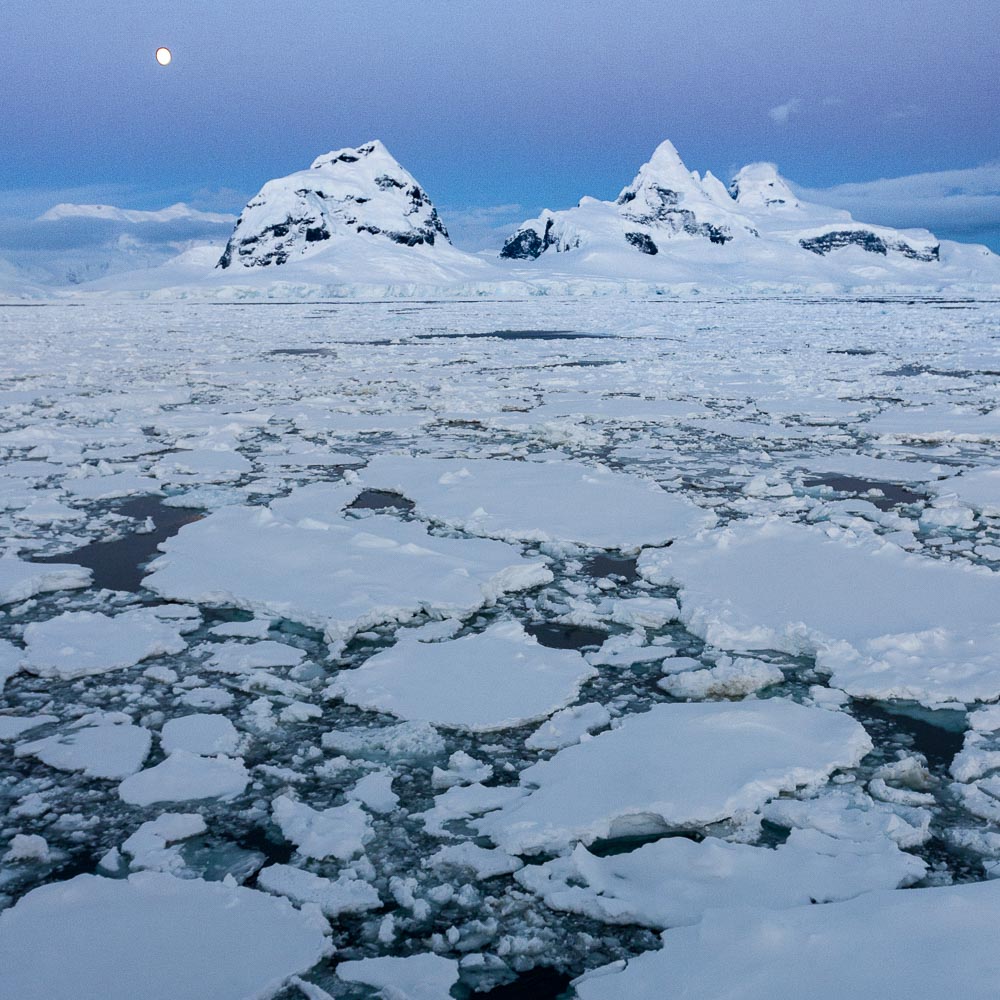 Being surrounded by ice flows is without any doubt an unforgettable moment. Weaker ice-class ships cannot offer this experience.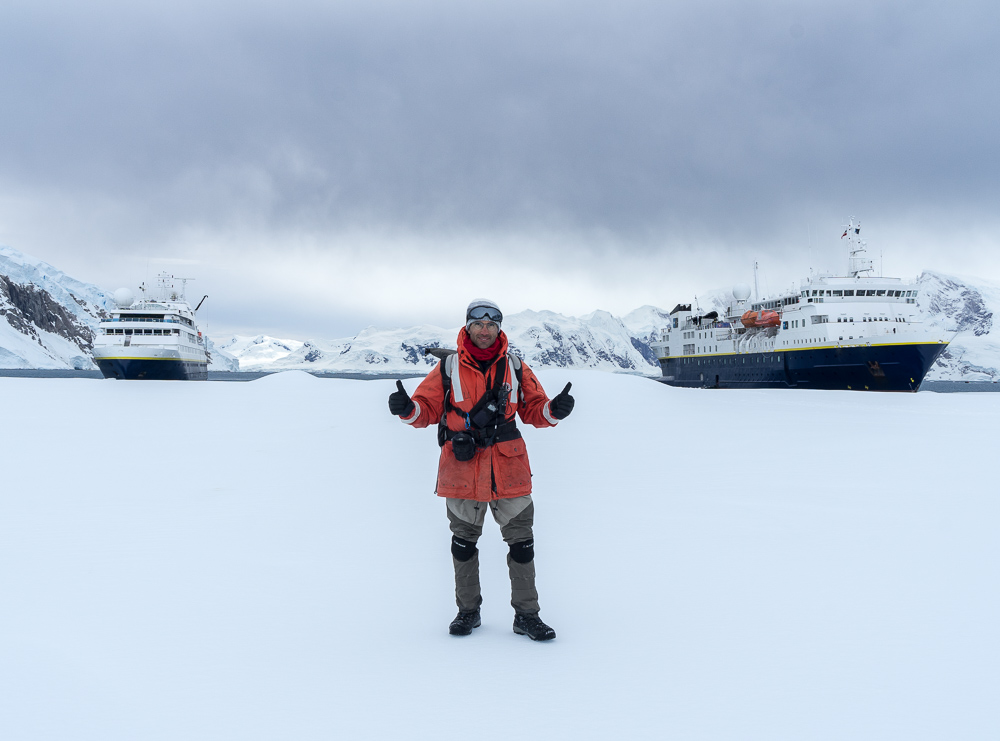 If the sea ice conditions allow, (very often early in the season here around the Antarctic peninsula), when the captain has a ship which is strong enough, he can park the vessel in the sea ice! What a wonderful experience! I remember all of these moments, even after years of experience.