Seals
Yes, the biggest seals of the planet, the Southern elephant seal, complete their breeding cycles there! The fights between the alpha males happen at the start of the season in September, but you won't be able to see that, as the touristic season by ship starts one or two months later to avoid the frequent and bad weather system from the end of winter. However, you will undoubtedly see thousands of elephant seals, mostly beta males, juveniles and females.
The Antarctic fur seal species has recovered a lot since the hunting times. So much so, that they've now become a pest on the shoreline! The beaches are mined with bulls ready to grab and bite anything that enters their territory! You'll also see thousands of them!
The northernmost Weddell seals breed in the South of the main island, but you cannot see them every time. On some rare occasions, you can also see some leopard seals!
Flying Birds
This is the exact latitude where you find the family of birds with the largest wingspan of the planet: Albatrosses! During a good trip, you can see four different species of albatross in South Georgia: Wandering (holding the wingspan's record), Sooty mantled, Grey-headed and Black-browed… On some occasions, you can even approach them while they're sitting on their nests!
Giant petrels, shearwaters, skuas, gulls, prions are present too. Mind the endemic duck (South Georgia pintail) and the only passerine in Antarctic waters (the South Georgia pipit).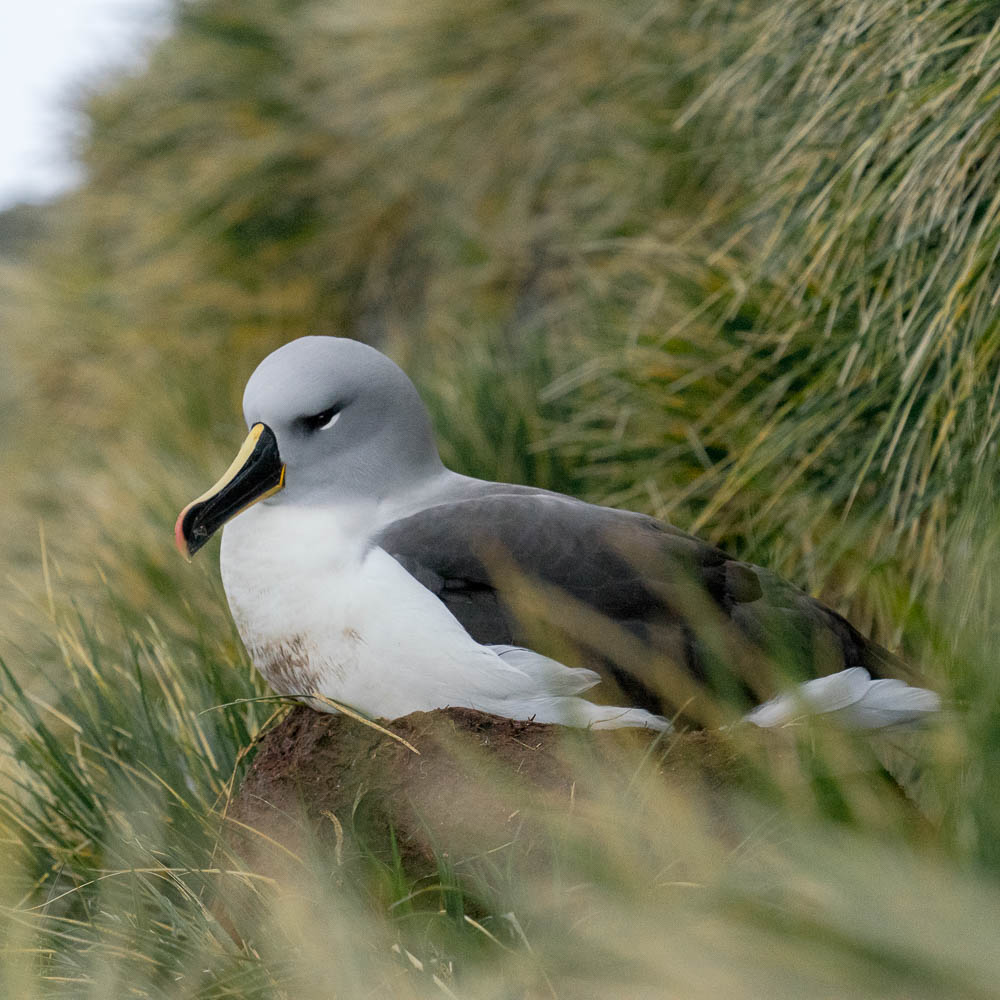 A gray-headed albatross nesting in the bay of Elsehul