With the exception of one or two invertebrates, there are no land animals in Antarctica!
Penguins
The polar regions are arid. So, naturally, the variety of animals is quite low. But some of them are present in large numbers, like penguins!
As penguins are seabirds, they nest every year at the exact same place. So, if their nesting site is ice free and weather conditions allow, we can guarantee a visit to the rookery. The most common penguin species to see around the Antarctic peninsula is also the least abundant throughout the white continent: the Gentoo penguin.
You can visit a few colonies of Chinstrap penguins who nest a bit higher in latitude, mostly around the South Shetlands, (Coronation islands and other remote sub Antarctic islands) although you can find a few nests here and there in the Gerlache strait.
The Adelie penguin is another species of penguin that you can observe in the Antarctic. This species of penguin is the most representative of Antarctica, and one of only two species that breed solely in Antarctica. Their rookeries are located mostly quite far South (South of the Lemaire channel), or in the Antarctic Sound or the Weddell sea.
Regarding Emperor penguins, I'm afraid that you will be unlikely to see this big bird first-hand. They are so rare to see in the summer time, that should you encounter just one Emperor penguin, even if it is a juvenile, it will make your entire trip! Visiting the remote, nearly inaccessible site of an Emperor penguin colony is only possible at the very start of summer, and incredibly few trips (mostly by air) can bring you to the right place.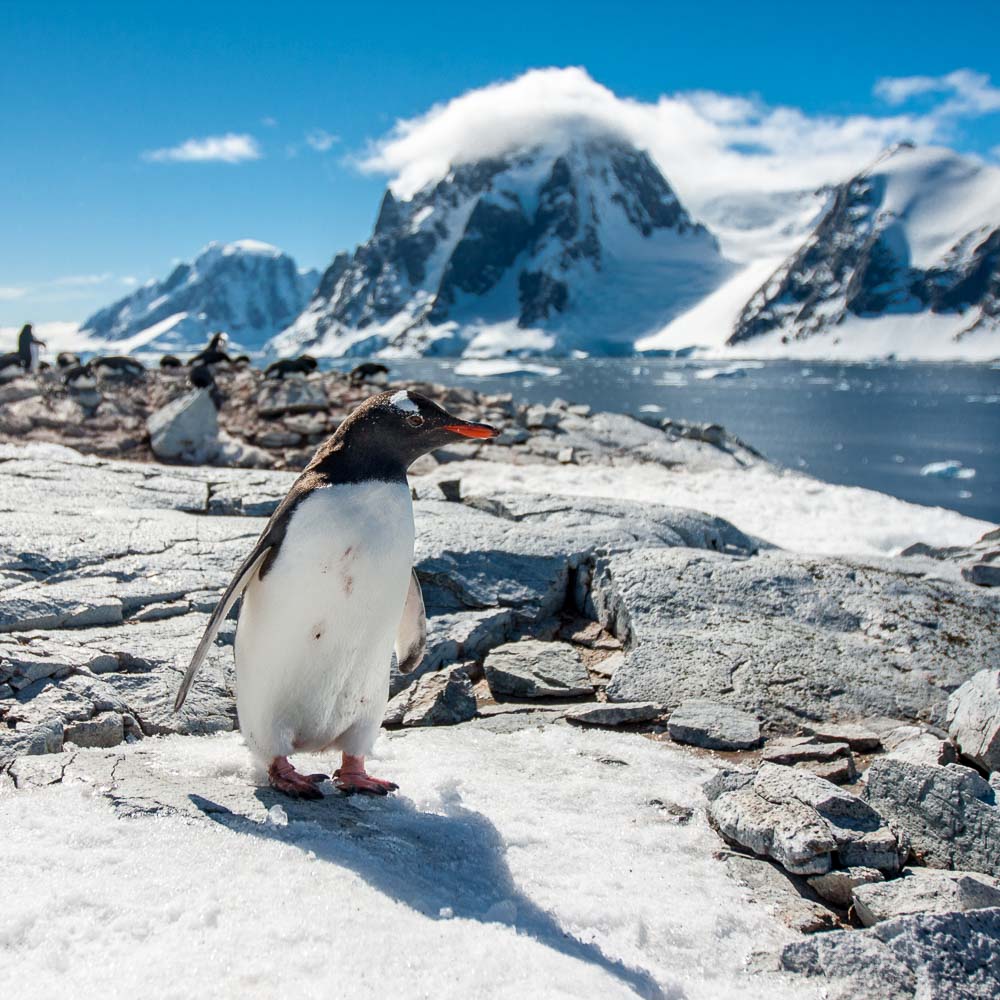 Gentoo penguin at Petermann island, Antarctic peninsula