For me "traveling" means adapting to a new culture, way of life, acquiring a new point of view on the environment, getting to know new people, discovering new things, improving the knowledge and know-how, and making mind blowing wildlife encounters.
I am a very contemplative person, but am quite dynamic at the same time. What I enjoy most from traveling is the intense feeling of being deeply immersed in nature, observing the environment around us and understanding how the natural phenomenon that surrounds us work. I truly find it fascinating. This is why I have chosen not to work for travel, but to travel for work!
Let me share with you some of the best moments of my life!
In the future, I hope we can travel together with the same spirit of discovery, adventure, sense of humility, camaraderie and fraternity.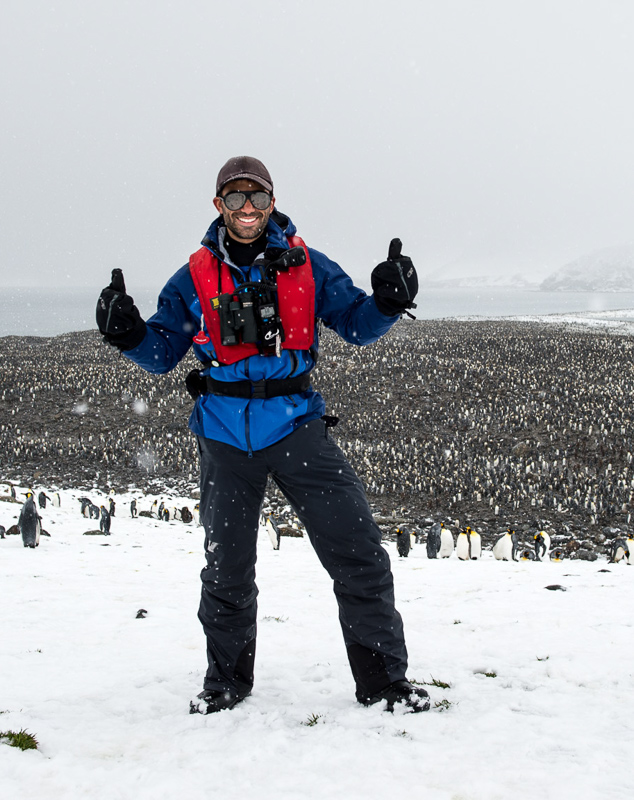 Here in South Georgia with a half million of King penguins